November 2020
Northern Lights start being frequent at this time of year. But so do the lights in our homes, the days become shorter and shorter and it gets darker and darker while the days are shorter every day of the month. It is reflected in the changing seasons where light is moving and changing, from night to day, from autumn to winter.
Light changes in colours and in intensity, from a light glow to a shining bright light. We can also switch light on and off with one touch. Light is always moving, light leaves traces in nature and in our mind.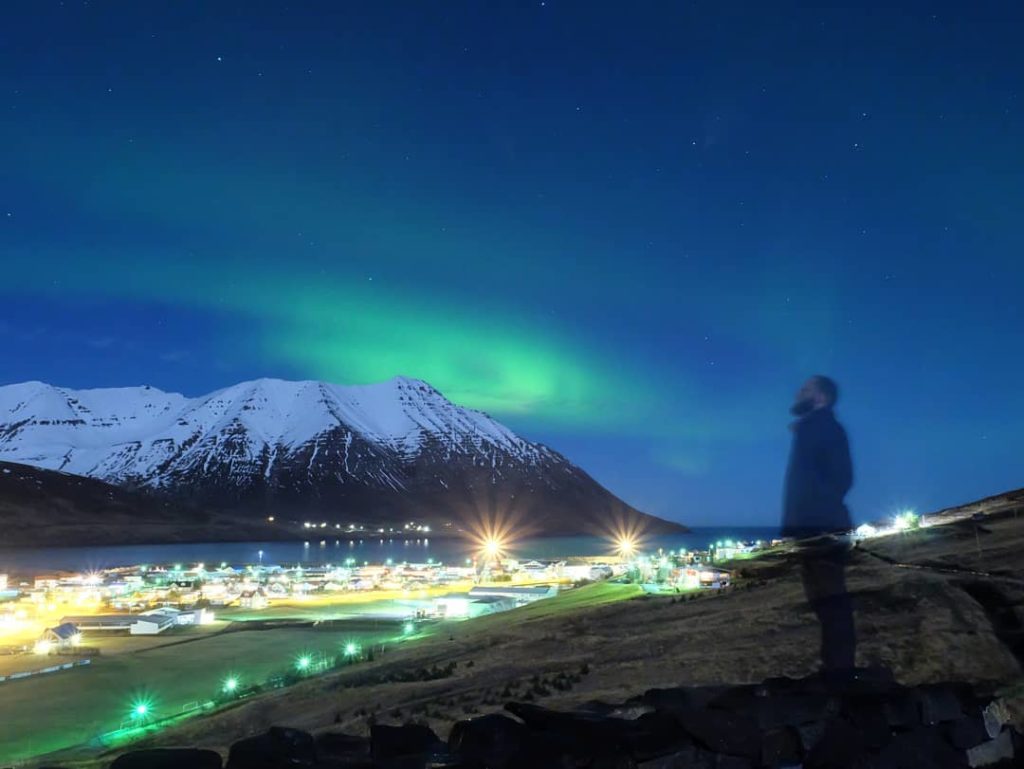 We call for artists who work with light or who use light, natural light and of course electric light, as the main topic of their work. Or maybe the theme inspires you to express light in other materials and areas and want to break through the darkness and bring us your light.
You could create light sculptures or be a (light-painting-) photographer, dancer, singer, musician, poet, or installation artist. Whether you want to move light or the light moves you, we are curious about your application.
You will find yourself submerged in very a special environment in Northern Iceland with great and unique possibilities to work, all nearby, e.g. beach, harbour, factories, lonely valleys and lakes, helpful and friendly people.