Local food – delicacy from North Iceland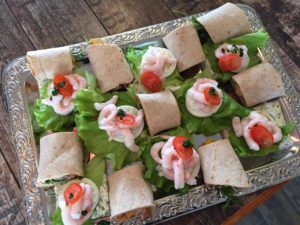 We are proud to offer our guests the best of the local food in our area. Despite its northern location, Iceland is a rich agricultural land. Sheep keeping is common in North Iceland and during summer the sheep and lambs roam free around the country, free move around as they wish and drink from the mountain springs. When they are gathered in the fall, the lambs are almost like wild game. Wild cod fishing is also an important economic and nutritional factor. We experiment with the great fresh local ingredients by using them in all kinds of dishes, including fresh tapas dishes, danish sandwiches / smørrebrød and other light courses.
Special requests
We serve vegetarian and vegan dishes and will happily fulfill your needs if you are allergic or have food intolerance.